You might be thinking I've gone mad and your mouse is sliding towards closing the tab… but using the Flippy, Floppy and Stiffy principle is actually a brilliant way of preventing injury!
It has been used for some time among physiotherapists to group patients simply and effectively and has nothing to do with anyone's nether regions! In fact, it has also been used by top tier rugby and football teams as well , instead of grouping all their players together.(1)
Training your body according to your body type has huge benefits and if you get it wrong, you can be putting yourself at real risk. Take for example someone that is super flexible. If they were to do a lot of yoga and stretching only, they would get more and more mobile and lose more stability, which they didn't have much of to start with, potentially leading to a joint sprain.
So here are the 3 types and how we can apply exercises to them:
Floppy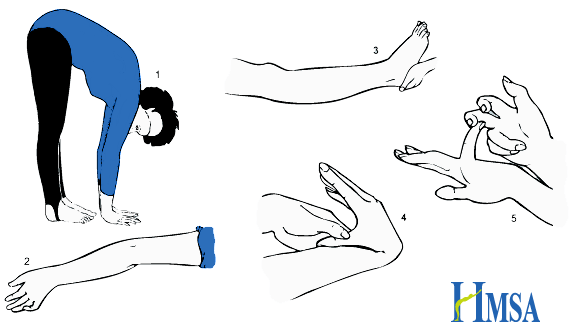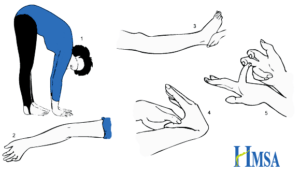 If you are a floppy, you can probably bend down and touch the ground easily or bend your thumb down to touch your wrist. You are hyper-mobile, meaning you have a lot of mobility in your joints and laxity in your ligaments. You can get your Beighton score here to see how hyper-mobile you are.
If you are a floppy, you don't need a lot of stretching.
You need strengthening of your muscles. This will help develop the muscles around your joints to improve stability and limit your joints going too far.
Stiffy
Stiffies, believe it or not, are typically male but that's not a strict rule.
I'm a self-confessed stiffy. I can't touch my toes without bending my knees a little, I'm terrible at sitting cross-legged and am simply not very mobile. For those of like me, of which there are a lot, you need to stretch and mobilise.
You need to stretch regularly, practice yoga and work on joint mobilisations and you will notice a huge difference.
Flippy
And lastly, flippies have a foot in both camps. They are those lucky ones that aren't over-flexible or stiff as a board.
You flippies probably have more work to do unfortunately as you will benefit from keeping mobile and strong, having a good mix between stretching and strengthening for the best outcome.(3)
So are you a flippy, floppy or stiffy? Categorise yourself and take a closer look at your regular workout routine – do you need to individualise it a bit better to suit your body type?