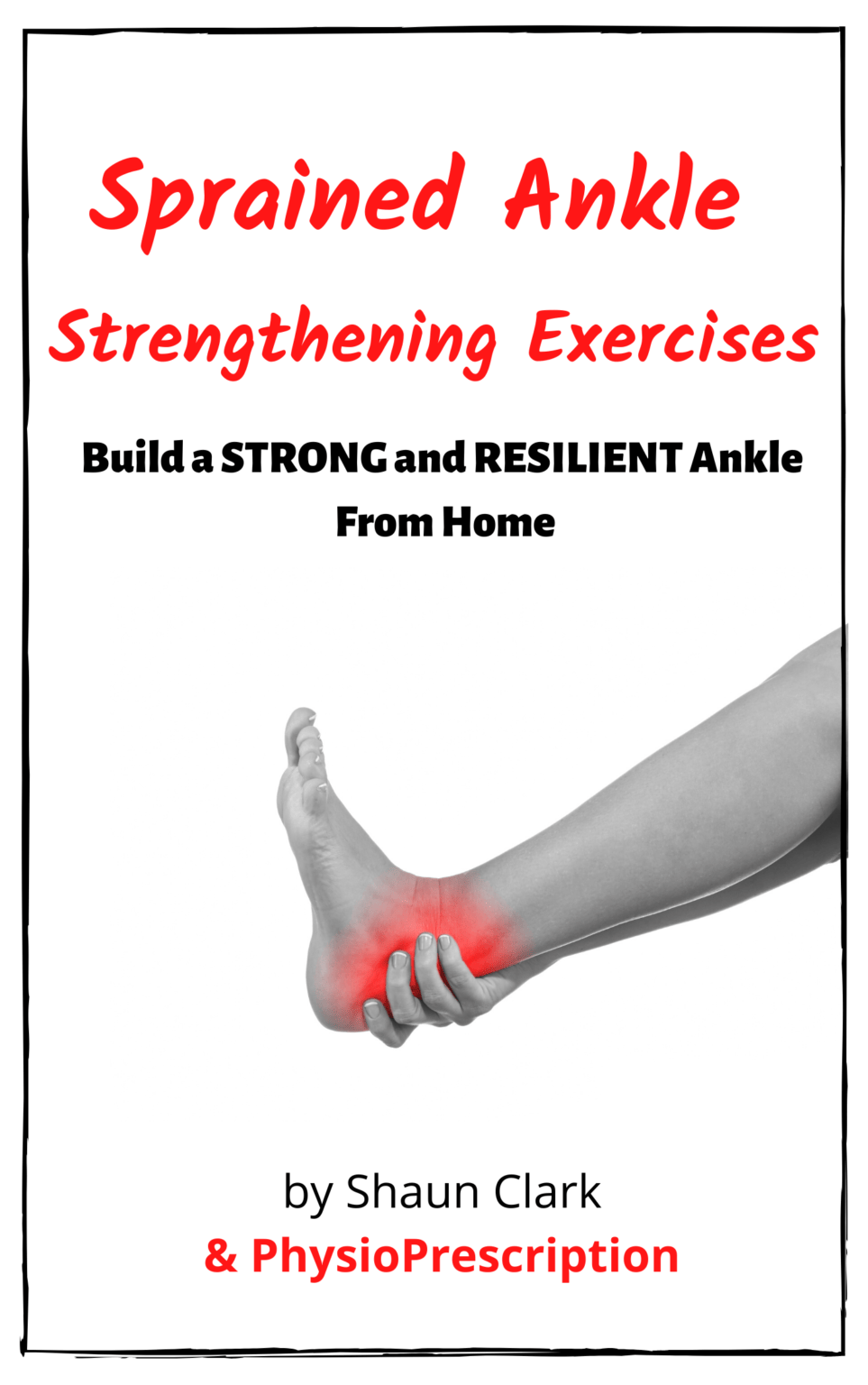 Ankle sprains are one of the most dominant sporting injuries, with an injury rate of 15-20% across all sports. They are even more prevalent in court and team sports, not to mention the amount that occur outside of sports. The big thing thing though, is the re-injury rate, it is right up there! This guide is to not only help your sprained ankle get better faster but also to help prevent re-injury through effective sprained ankle strengthening exercises
If by doing sprained ankle strengthening exercises and the self-rehab outlined in this guide, you could:
Decrease your risk of a sprained ankle re-injury by 50%
Get your ankle back to full strength and function faster
Ease ankle pain and get ankle mobility back quickly
Help your ligaments heal strong through loading them right
Would you do it?? To be honest, we would all be silly not to!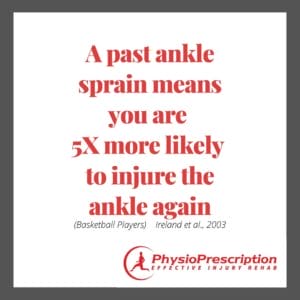 All of our rehab and info you see here and in the guide is based on high level research which s referenced at the end of the guide.
Why rehab your sprained ankle? To help minimize your chance of being one of these stats:
30% still have symptoms after 1 year
34% suffer a re-injury within 3 years
Past ankle sprain means you are 5 times more likely to injure the ankle again
They are some huge stats, but the huge re-injury rate and risk don't surprise us when only 41% of those that sustained a sprained ankle underwent an ankle strengthening rehab program. In fact, it has been proven that most ankle sprains, whether they be grade 1, 2 or 3, can be managed effectively, without surgery, with a good rehab plan.
That is the purpose of this program. To help the 59% of those ankle sprains that don't seek out a physical therapist, by giving them a comprehensive, step-by-step programme that is the next best thing. This sprained ankle strengthening exercise guide isn't anything fancy, it is just a step-by-stand rehab plan that covers everything that is needed in a comprehensive exercise program that is easy to follow and very cost effective. The best bit is that it really works, is both research and experience-based and you can do it from home, the gym or maybe even work.
Important:
There is no point following this guide if you aren't committed. You should only follow through and do this sprained ankle strengthening guide if you are fully committed to achieving a good outcome and putting in the hard yards to get it there. There is no quick fix, there is no magic here, just solid and simple, evidence based rehab.
Are you ready to challenge your sprained ankle to create positive, lasting changes to your tissues? If so, this guide is just right for you.