Our ankles get little reprieve and time to rest so when we get ankle pain we need a way of looking after them while keeping going. We have outlined the best supports and given a guide so that you can find the perfect support for your ankle pain.
Recent research has proven beyond a doubt what the best thing is for ankle pain and it isn't what everyone would think. In the past, the need for rehab and strengthening ankles up has been pushed as the most important. But actually, what has been shown to be even more effective in recent research, is wearing an ankle brace.(1) 
Here is a quick summary of the study from YLM Sports Science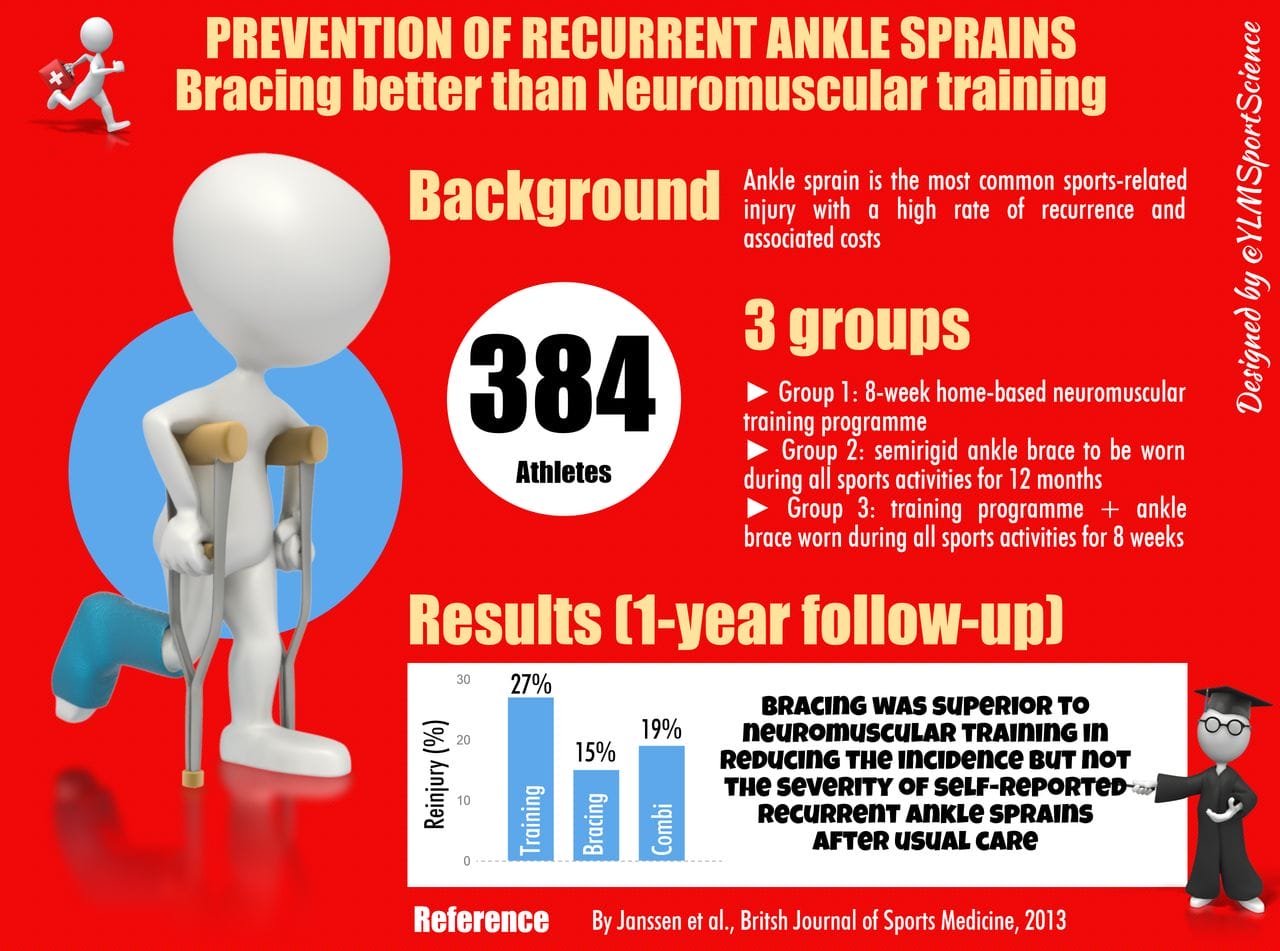 Why do braces work so well for ankle pain?
They support you, allowing you to keep moving. That is the key.
Often when we have ankle pain, we aren't as active, we start walking differently and avoid certain activities. But, with the right support, we avoid the muscle dysfunction and stiffness that comes from this. That is why ankle braces and the most popular item in most physical therapy clinics and that is why you have nothing to lose and everything to gain in getting one for yourself.
We have put together a guide for you below of the different types of ankle support to help you decide on what is best for you:
Type
Level of support
Used for
Link to example product
Compression sleeve
Mild support
- Ankle pain
- Compression in early stage rehab
- Reduction of swelling
- Mild ankle sprains
- mild instability
Support with straps
Moderate support
- Ankle pain
- Maintaining warmth
- Moderate support
- Mild instability
- Mild and moderate ankle sprains
Lace-up ankle brace
Comprehensive ankle support
- Moderate and severe (grad 2 and 3) ankle sprains
- Moderate to severe ankle instability
- Dynamic sports
For those of you that don't have a lot of room in your footwear, there are types of low-cut and low profile ankle braces like THIS
Mueller brace that are also a great option.
Further information on ankle pain
For those of you that are information orientated, we have decided to go more in-depth into the many causes of ankle pain, why it can hang around and the many more things that you can do to help it as the more we can do to get rid of ankle pain faster, the better right?
Causes of ankle pain:
Tendinopathies: Overload injuries to the tendons around your ankle is common, including peroneal tendons, Achilles tendinopathy and more. Note tendonitis is a common term that is still used a lot but research over the last 10 years has shown that the majority of tendon overuse injuries are not inflammatory after the first 1-2 weeks.
Broken ankle: Following ankle fractures and subsequent casting you can be left with stiffness and pain for up to a year. An ankle support can really help with this as well as stretching if you don't have the full range. You can test your range with an easy test in our past blog post here
Arthritis: The top two braces above can help a lot with this as they maintain warmth of the joint
Plantar fasciitis
The majority of ankle pain can be helped with decreasing the aggravating activity, supporting the area well and strengthening the ankle back again and there are a lot of great exercises in our past blog posts like THIS one that is great for not just ankle sprains but all sorts of issues down below!
Information on ankle sprains
The most common type of sprained ankle is the lateral ankle sprain (85%), and that is what we are going to discuss and sort out today.
Mechanism of injury: The plain and simple is that a sprained ankle is typically when your foot is forced inward (inversion) and down at the same time (often when changing direction, turning and/or on uneven surfaces). This puts the ligaments under too much stress too fast which causes a tear of one or more of your ankle ligaments.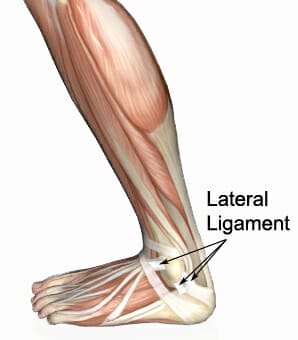 Quick anatomy: The lateral (outer) ankle has 3 ligaments supporting, with the weakest of these (and so most often injured) being the ATFL. The ATFL is the Ligament at the front of the ankle shown here and in most simple sprains, this is the one torn with or without the ligament below it.
Sprained ankle recovery time: The general recovery time is 2-6 weeks (if looked after properly) and keep in mind, even if it feels bad now if you do all the right things you will be one of the 95% who returns to sport and activity within 6 weeks.